Our AGM held on November 22, 2017 was a huge success! Over 40 people turned out and took membership or renewed an already existing one. All of us enjoyed a beautiful stew prepared by Lily Paul and bannock prepared by Debbie Lizotte with Vera Ward, Margaret Dyck helping with the food. Thank you ladies it was amazing! Just over $1400.00 was raised through memberships and donations to creating a
culturally inclusive
We recognize the Mackenzie Region is an area enriched with strong distinct cultures and acknowledge that a wider participatory health care system begins with designing more culturally appropriate infrastructure & health programming. In achieving health & well being for our most vulnerable, we embrace a balanced lens of spiritual, emotional, mental & physical health practices....
Designated Supportive Living facility
To learn more about how Alberta defines Designated Supported Living care please go to https://www.albertahealthservices.ca/cc/Page15490.aspx...
in Fort Vermilion for our seniors and elders.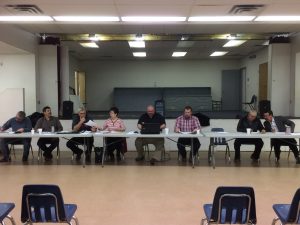 Due to Board appointments throughout the year and terms being up; elections were held for six positions with all being filled by acclamation. Amendments to the Bylaws were reviewed and passed and Jeff Anderson gave his Chairman's Report in an interactive style that engaged the membership generating much dialogue. (Please see the 2017 Chairman's Annual Report for a summary of what our Board and it's valuable partners has accomplished in 2017) We thank you so much Fort Vermilion & Area for all your support!"